Last Post
Posted Apr 6, 2019 21:49:44 GMT -5
By
In
The stadium where the Mistral Regional Tournament is held is located in the City of Argus, being the closest major city to the mid point between all of the major primary combat schools in the Kingdom. The port and proximity to Atlas make it more accessible to neighboring kingdoms as well that want to send talent scouts to the tournaments. An entire industry has been built up around the tournament over the years, and students will find many shops and businesses have specials just for them.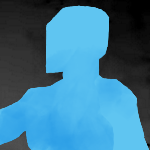 Last Post
No Posts
No Authors
No one has posted on this board
Argus is a port city in the northern region of the Kingdom of Mistral, and it acts as the major trading center between the continents of Anima and Solitas. It is one of the largest non-capital cities in all of Remnant and the home to the Annual Mistral Regional Tournament.
Last Post
Posted Feb 28, 2019 2:23:52 GMT -5
By
In
Gyms and other training areas for students tend to float around the outskirts of the city near the stadium itself. Here the bustle of the city is a little less severe, so those used to more of a small town setting will find more familiar locales such as farmers markets and the first signs of nature outside of parks in the area.

Mistral Regional Tournament